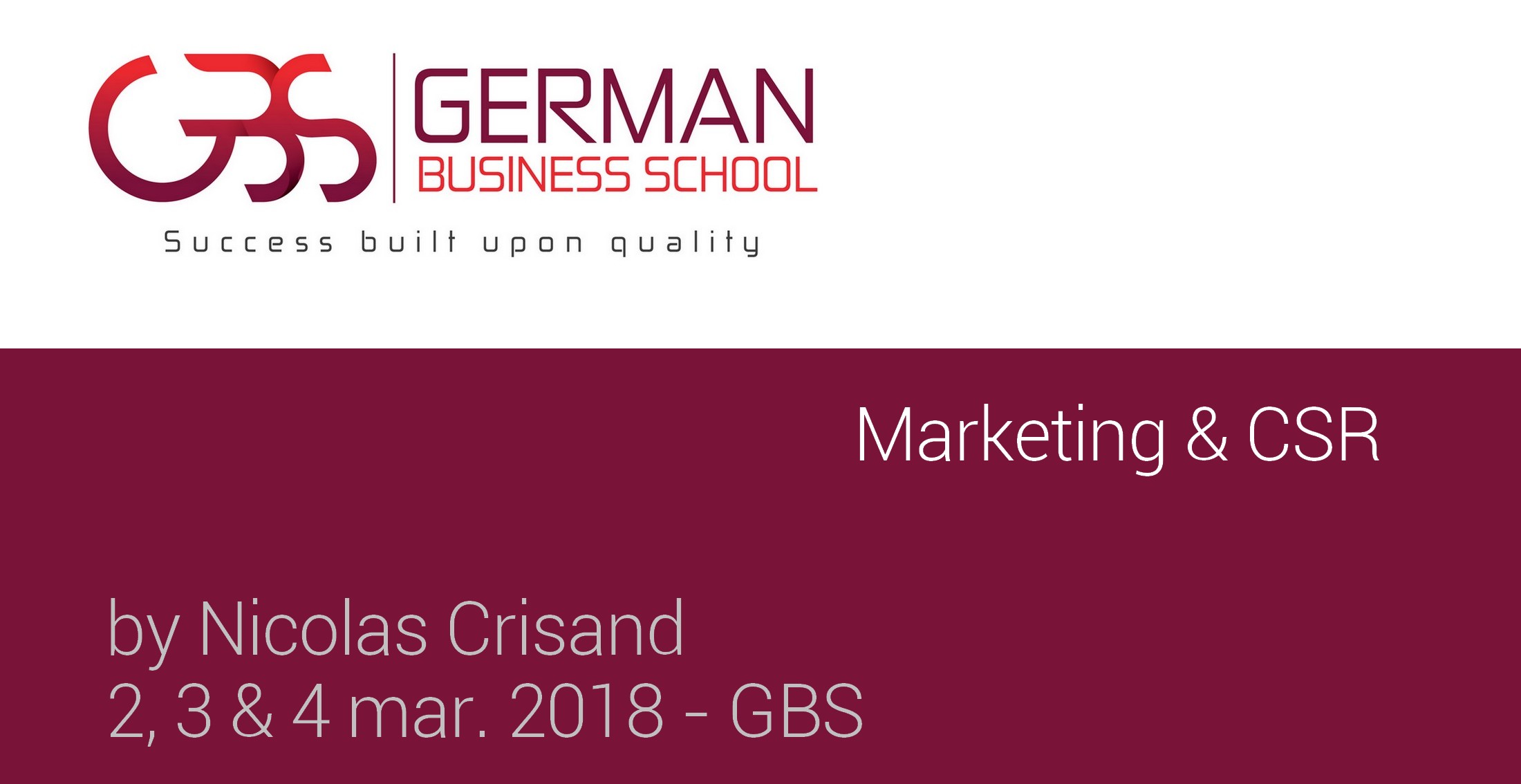 ---
Friday, 2 March, 2018 - 14:30

to

Sunday, 4 March, 2018 - 18:30
---
---
Université Internationale de Tunis
---
The Marketing & CSR Training at German Business School addresses Managers that companies should assume social responsibility and should be guided by ethical principles. They will be able to behave ethically flawlessly in business life and to assume social responsibility.
They will be able to position organizations and their services competitively in the market and to develop them sustainably.
The semainar takes place on Fri. 2nd , Sat. 3rd and Sun. 4th March 2018, at German Business School with Mr. Nicolas Crisand.
---
Programme:
from 14:30 to 17:00
Marketing Strategy :
• Marketing & emerging practices of business
• Understanding the new customer
Nicolas Crisand Marketing & CSR
from 09:00 to 19:00
Business Planning :
• Approaches to planning & implementation
• Product Strategy & services marketing
• Pricing
• Marketing communication
• Distribution & Sales Management
from 09:00 to 18:30
Planning Social Responsibility :
• CSR management approaches
• Corporate governance
• CSR measures
• Stakeholder approach
• Ethical approaches and theories
• Corporate values and management
• Leading according to ethical principles