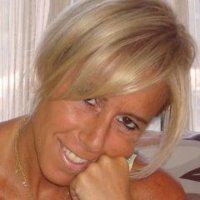 Position:
HRM and Organizational Behaviour
Michelle is a seasoned Human Resources consultant skilled in the disciplines of leadership, organization, change and career management with a broad range of expertise from professional & academic experience.
As an internal Human Resources consultant at Philip Morris USA, she served as strategic business partner to senior management across various functional areas, helping them improve their leadership and organizational capability. She earned the reputation as a catalyst for change, creative problem solver and respected Human Resources mentor throughout the organization.
Michelle began her career as an external consultant working with both Dr. David Sirota and Dr. Warner Burke on survey and focus group research, employee and customer surveys and 360-degree feedback instruments.
In 2005, Michelle partnered with a designer and founded Mali Michelle Fine Jewelry. Calling herself a "self-taught" entrepreneur, she proudly boasts that the line is currently featured in over 300 museums, galleries and boutiques world-wide. This endeavor fueled Michelle's interests in entrepreneurship and marketing as well as the opportunities and challenges of working cross-culturally.
Michelle is a Clinical Assistant Professor in Management Systems at The Gabelli School of Business, Fordham University and an Adjunct Professor of Organizational Psychology at Teacher's College, Columbia University. She teaches a wide range of courses including organizational dynamics and theory, the principles of management, the start-up called you (about finding one's calling) and consulting for change.
In recent years, Michelle has discovered her passion for career coaching. She's earned an outstanding reputation for helping her students and clients of all ages discover and utilize their true talents and aspirations to market themselves effectively in the marketplace.
Michelle earned a Ph.D. in Organizational Psychology from Teacher's College, Columbia University in 1991, an M.A in Psychology from New York University in 1984, and a B.A. in Psychology from Queens College in 1982.