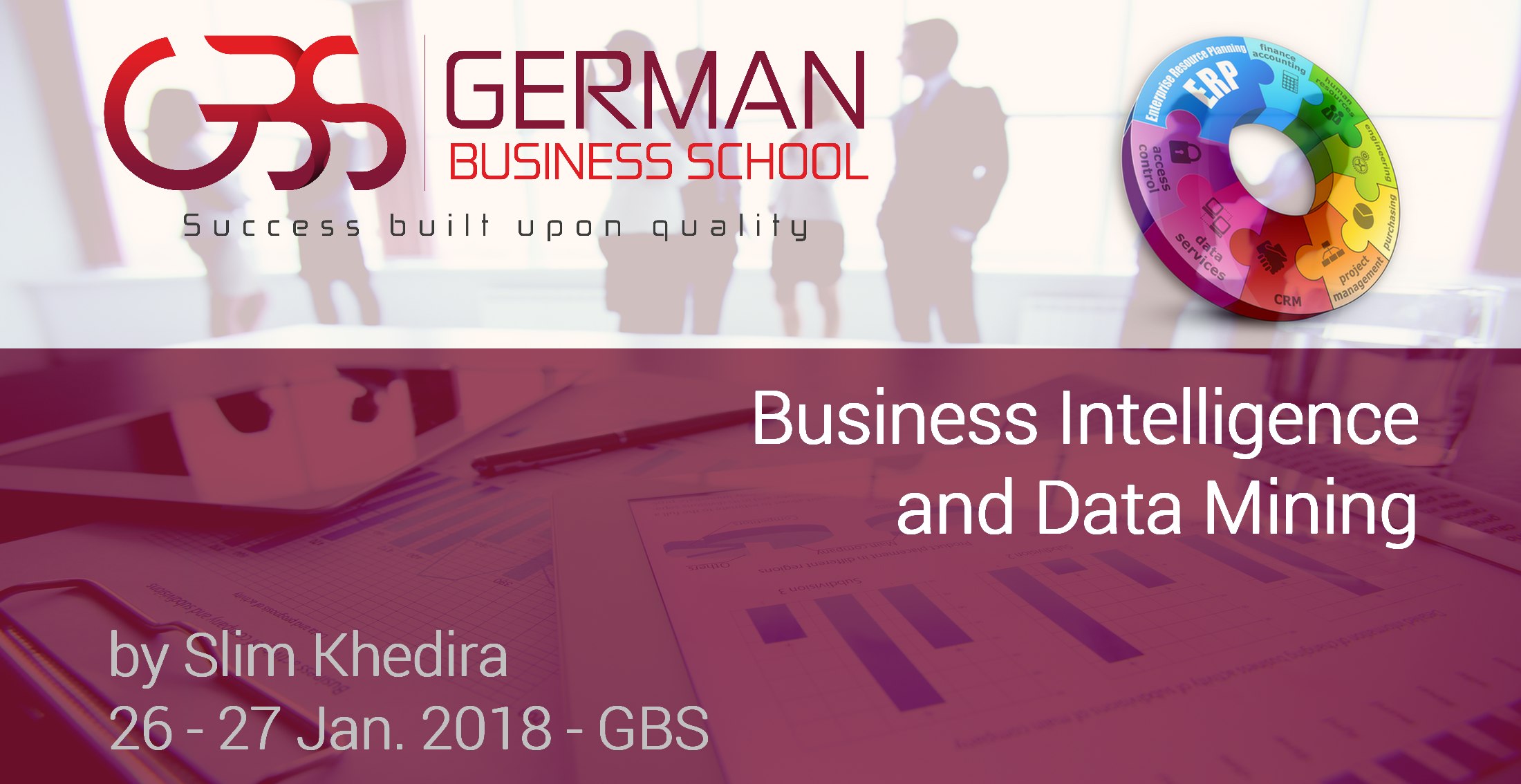 ---
Friday, 26 January, 2018 - 15:00

to

Saturday, 27 January, 2018 - 18:00
---
Université Internationale de Tunis
---
The Business Intelligence and Data Mining GBS session 2018 is a week-end intensive seminar for the Sales MBA students and executive participants. The semainar takes place on Sat. 26th and Sun. 27th January 2018, at German Business School with Mr. Slim Khedhira.
Participants will understand how decision-making tools can be developed using structured and unstructured data analysis tools. They will become familiar with the use of software tools that are essential to the market. They will be capable of using Business Analytics and Data Mining Software in marketing and sales.
Lecturer: Slim Khedhira
On completion, participants will receive a certificate of attendance.
For more information, please contact us at 55 15 11 11 or application@german-bs.com
---
Programme:
from 15:00 to 20:00
Business Intelligence & Data Mining
Application and use of the BI application,
Business Intelligence Analysis Fronts.
from 09:00 to 18:00
Use of Business Intelligence in

sales controlling,

Analysis

,

planning

and

simulation

with a BI tool,
Learning a Data Mining System,

Application areas

and application

possibilities

of Data Mining.