Field trips are an important learning opportunity for students. They provide them with outside-of-the-classroom course related experiences, as well as a social interaction with different people and environments. In this regard, GBS has organized a class field trip for students of the Bachelor of Business Administration program to the German automobile supplier Dräxlmaier factory site, in Sousse. This field trip included also a sightseeing visit to most reputable tourist places in both Sousse and El Jem and some Team Building activities.
The BBA students were kindly greeted in the Dräxlmaier factory in Sousse, one of the many manufacturing plants of the German automotive supplier Dräxlmaier Group in Tunisia. Students had the opportunity to discover the history, the branches and the different plants of Dräxlmaier Tunisia, as well as their activities. We thank our host who walked us through a well-structured factory, showing us all phases in the production of the wiring system and the cables, in premium high-end cars such as Lamborghini, Porsche, Jaguar...etc. Our students were very interested and asked a lot of questions. At the end of the visit, the Dräxlmaier staff discussed internship and career opportunities with GBS students and presented them with small gifts.
After the factory visit, they enjoyed some sightseeing around the famous Roman archeological site of El Jem. The next day, they were fully involved in workshops and team building activities.
We are proud of our students who showed interest in this learning experience and enjoyed being provided this opportunity to encounter new people and explore new things, in an authentic setting.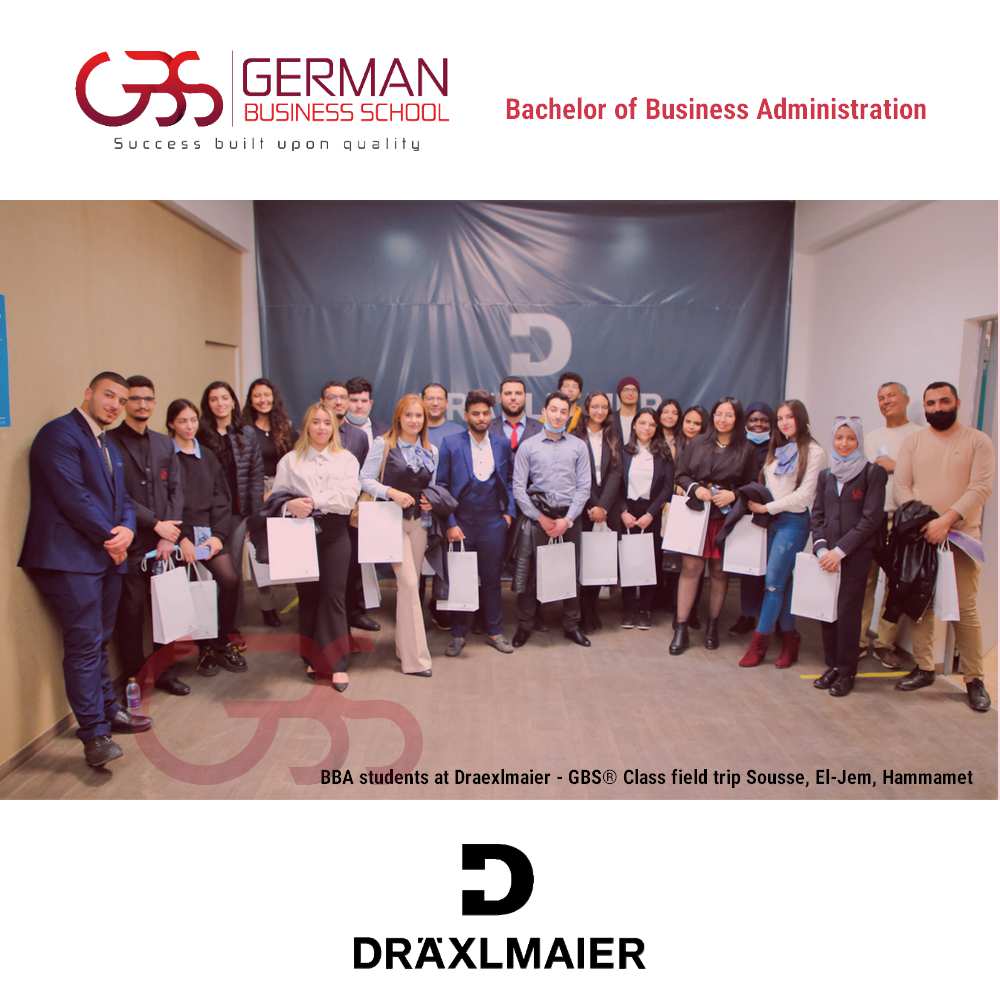 ---
---