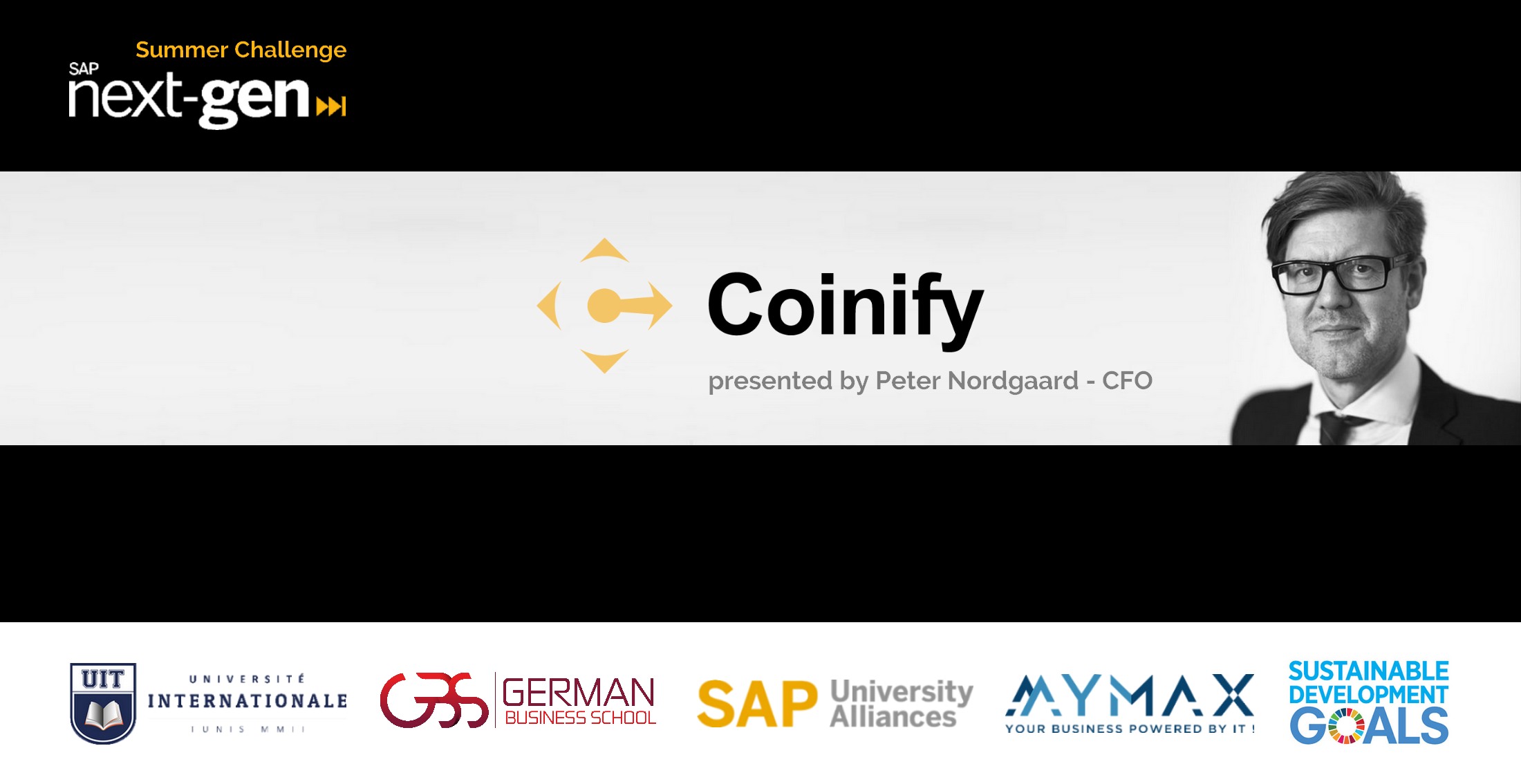 ---
Monday, 25 June, 2018 -

10:00

to

12:00
---
---
International University Tunis - UIT
---
German Business School organizes a seminar on Blockchain Technology and Cryptocurrencies. The GBS Corporate Finance and Management Accounting lecturer, Peter Nordgaard presents the Coinify success story.
About Peter Nordgaard
Peter Nordgaard is associate professor at the Copenhagen Business school and the University of Middllsex, with expertise in operations management in digital environments, such as Blockchain, Media Industry, Financial industry and Exchanges. Peter Nordgaard serves also as CFO and board member in a number of venture capital backed companies among which Coinify, a leading exchange platform for digital currencies.
About the company
Coinify operates as a blockchain payment service provider (bPSP) with focus on extending blockchain currency payment processing and trading services to merchants and consumers respectively.
The company has experienced working with digital currencies since 2010 and has recently been elected part of the 'European FinTech Top 100', won the IFM Award for 'Best Electronic Payment Solution' and GBAF Award for 'Best Payment Solutions Provider Denmark.
https://www.coinify.com/
---
Programme:
from 10:00 to 10:30
The Blockchain Technology
from 10:30 to 10:50
from 10:50 to 11:30
from 11:30 to 12:00