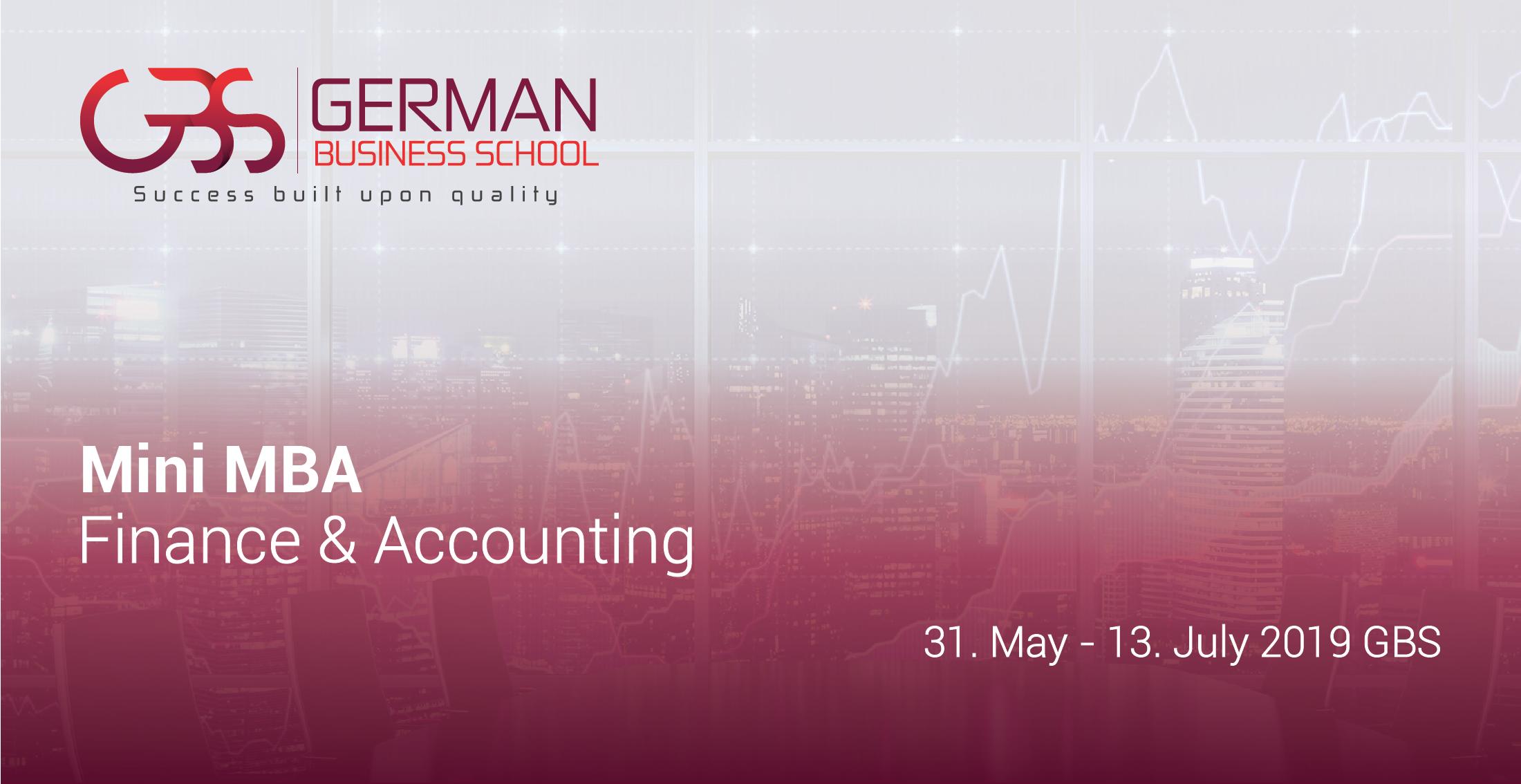 ---
Friday, 31 May, 2019 - 09:00

to

Saturday, 13 July, 2019 - 09:00
---
---
German Business School Tunis
---
German Business School launches a Mini MBA - Finance and Accounting, with a Certification preparation provided. The training starts on May 31th, 2019.
By enrolling to the Mini-MBA Finance and Accounting of the German Business School you will receive a training that covers the following topics :
- Corporate Financing & Investment
- Management Accounting & Control
- Financial Accounting
- Business Taxation
By March 31, 2019 you will receive reading material, articles, books and tasks to prepare for the sessions. The sessions are scheduled for the weekends in June 2019. upon the completion of the sessions, our lecturers will assist you during the exam preparation by proving further reading material.
---
Programme:
from 09:00 to 19:00
Pre-course Tasks (self-tuition)
from 09:00 to 19:30
Financial accounting and Business Taxation
from 09:00 to 19:30
Corporate finance and managerial accounting 
from 09:00 to 11:00
Finance and Accounting Exam