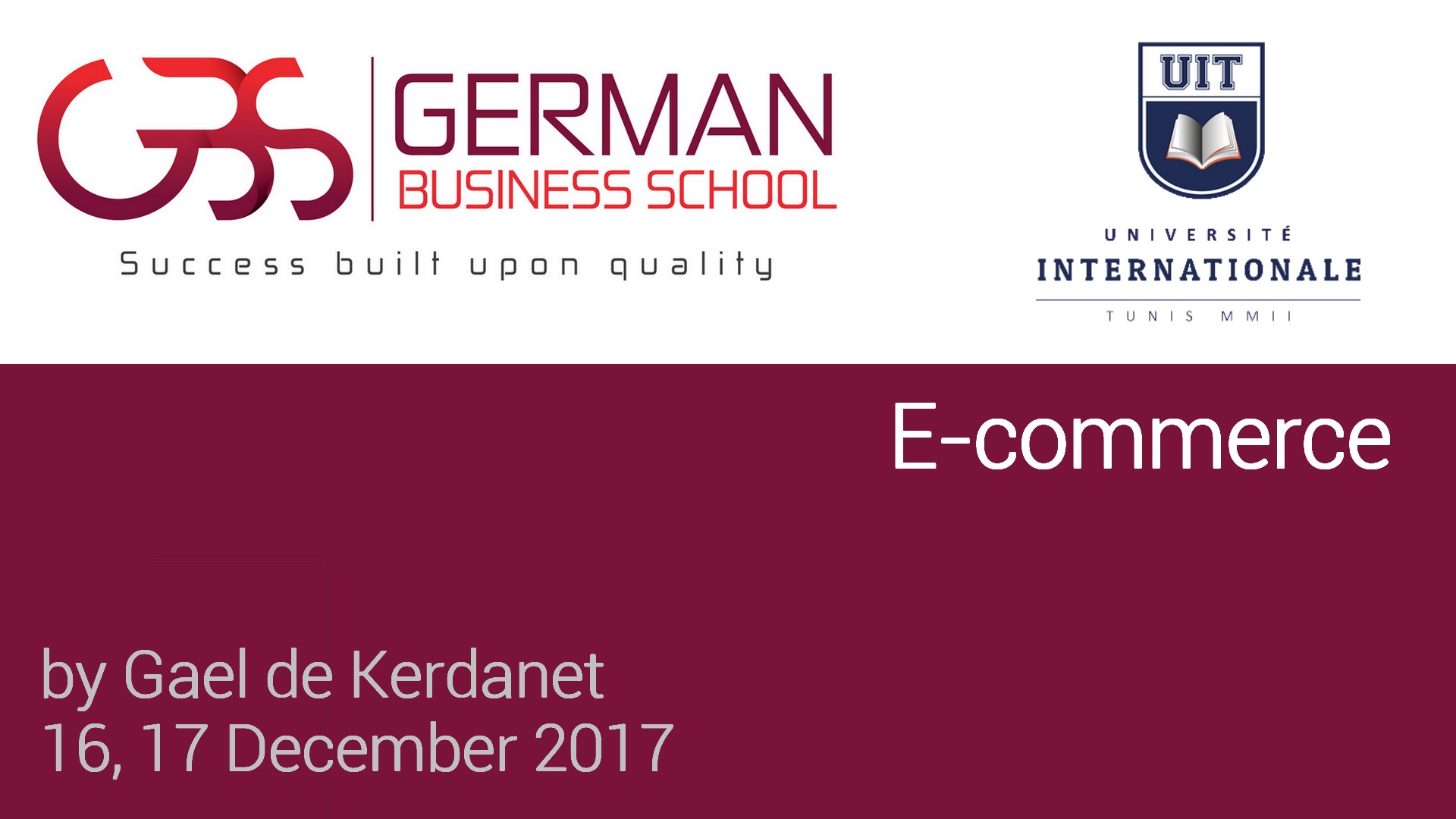 ---
Saturday, 16 December, 2017 - 09:00

to

Sunday, 17 December, 2017 - 18:30
---
---
Université Internationale de Tunis
---
The E-Commerce GBS session 2017 is a week-end intensive seminar for the Sales MBA students and executive participants. The semainar takes place on Sat. 16th and Sun. 17th December 2017 at German Business School with Digital Marketing Strategy expert Gael de Kerdanet.
The E-commerce seminar lets you define online transaction opportunities for Businesses: E-Business or Traditional Business. With a strategic understanding, managers must be able to choose tools, build, implement and pilot processes using technologies for electronic commerce.
Lecturer: Gael de Kerdanet
For more information, please contact us at 55 15 11 11 or application@german-bs.com
---
Programme:
from 09:00 to 18:30
E-Commerce fundamentals & Technologies
Overall background / Marketing strategy understanding required to create a successful online presence;
Competitor research tools;
Keyword research and website content planning;
Technologies available to build an E-commerce Website and GOTCHAS;
E-commerce specifications (CTA, Sales funnel, sales optimisation).
from 09:00 to 18:30
E-Commerce Management
Content marketing strategy fundamentals;
SEO fundamentals (off-page; on-page; authority building);
PPC fundamentals (campaign creation, basics building blocks);
Social Media (basics, advertising basics);
Monitoring (Google Analytics basics).